A Guide to Different Types of Oxygen Sensors in Cars
The oxygen sensor, also called lambda sensor or O2 sensor, is an essential component in a car. O2 sensors are responsible for the car's engines' better performance, keeping a check on vehicle emissions and alerting the driver in case of excessive emission.
Generally, there are three types of oxygen sensors in cars: zirconia O2 sensors, wideband 02 sensors and Titania 02 sensors. Let's take a closer look at why these sensors are important and how they work.
What Does an Oxygen Sensor Do?
Before jumping on to the types of oxygen sensors, let us first get a clear understanding of what these sensors do and how significant they are for a car's engine.
The primary objective of car oxygen sensors is to regulate the air to fuel ratio, i.e. to determine if the car exhaust has little oxygen or a lot of oxygen to adjust the amount of fuel used in the engine. This ensures the engine runs at its maximum efficiency.
The ideal ratio of air to fuel (i.e. oxygen and gasoline) that burns all fuel without air excess is around 14.7:1. Properly working oxygen sensors are crucial for cars. Without them, the system won't calibrate the engine with an ideal air to fuel ratio. As a result, the engine is forced to make an assumption on petrol usage, and ends up emitting more gas and pollutes the environment.
Different Types of Oxygen Sensors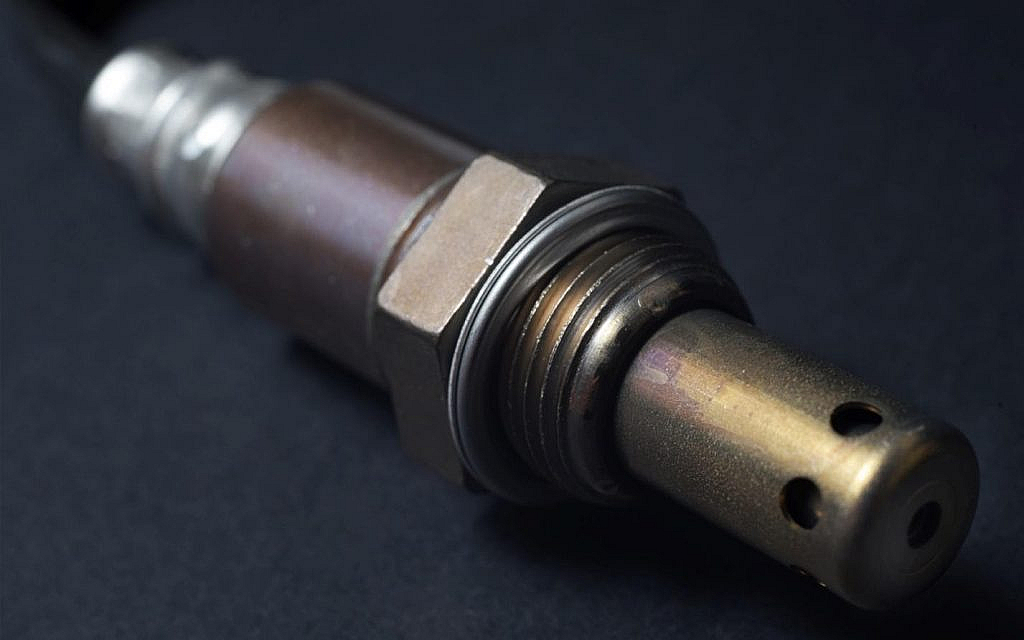 As mentioned earlier, there are three types of oxygen sensors typically used in cars:
Zircona Oxygen Sensor
The Zirconia oxygen sensor is the most popular type of oxygen sensor that determines the air to fuel ratio. It has further two types: heated zirconia oxygen sensors and unheated zirconia oxygen sensors.
The unheated sensor is the oldest type of oxygen sensor ever created. The sensor depends on the exhausts' heat. Therefore, this sensor takes longer to send signals. This unheated type of oxygen sensor cools down when your car or vehicle stops and fails to produce the signal. This may result in the engine going back to the previous setting, i.e. the wrong gas to oxygen ratio setting.
With heated zirconia, your car's engine receives signals from the sensor at a much quicker pace. This lowers the cold-start smoke coming out of the car's exhaust. Consequently, the heater zirconia oxygen sensor does not cool down when your car stops, and no false or wrong signals are sent to the car's engine's computer.
Titania Oxygen Sensor
Titania O2 sensors are made of different kinds of ceramics. This oxygen sensor sends signals differently. Instead of making voltage, the sensor lowers its resistance when the engine is rich in fuel and increases resistance when fuel is lean.
The engine's computer supplies a base voltage which is used as a base reference to read the changes happening in the sensor. Please note the Titania oxygen sensor is only used in limited car models.
Wide Band Oxygen Sensor
Wide Band Oxygen Sensors or Wide Band O2 sensors are used in a few new cars. This type of oxygen sensor creates a higher level of voltage which changes the gas to oxygen ratio in direct proportion. Instead of producing rich and lean mixtures constantly, the wideband oxygen sensor generates a perfect ratio, thus enabling the engine to stay balanced.
Please note the fuel and oxygen ratio can be different from car to car.
What is the Cost of Oxygen Sensors?
The price of oxygen sensors generally ranges from AED 100 to AED 300. You can check these oxygen sensors and other engine parts for sale in the UAE.
FAQs
What is an oxygen sensor?
A car oxygen sensor regulates the air to fuel ratio in the engine to make sure it runs at maximum efficiency.
Where are the oxygen sensors located?
Oxygen sensors are located in strategic points of the exhaust system.
When should oxygen sensors get replaced?
When your car engine lacks power, starts misfiring, stalls or starts consuming an increased amount of fuel, you would need to get the oxygen sensors replaced.
That is all about oxygen sensors and their types. You must also take care of cleaning the car oxygen sensors.
However, if you feel your car's oxygen sensors keep failing regularly and your car asks for other mechanical replacements and changes frequently, it might be because of the vehicle's age. Instead of spending a lot on repairs and replacement, buying another reliable car may be a better option. Here is a list of used cars for sale in the UAE.
Stay tuned to your favourite car's blog for more on auto parts, repairs and more on your car's anatomy.
whatsapp