All You Need to Know About Daytime Running Lamps (DRLs) on a Car
As important as it is for you to see the traffic surrounding you when driving, it is just as important for other drivers to clearly see your car. On the front of your vehicle, there are bright white or yellow lights that light up when the car is in gear, the handbrake is pulled down or when the engine is started in order to make your car conspicuous to the surrounding cars. These lights are known as daytime running lights or daytime running lamps.
In this guide, we will discuss LED daytime running lights in detail:
Usage of Daytime Running Lights
Daytime running lamps are more common in Scandinavian and Norden countries because these regions get comparatively dim and fewer hours of daylight. Finland, a Nordic country, became the first country in 1972 to make DRLs mandatory in cars.
Although they are still not a requirement in many countries, other countries followed Finland's suit and have made DRLs mandatory. For example, Canada Motor Vehicle Safety Standards mandated the use of daytime running lamps on all new cars manufactured or imported after January 1, 1990. Apart from this, the European Union Directive also required all cars and vans registered on or after 7 February 2011 in the EU to have daytime running lights.
As of yet, daytime running lights are not mandated in the UAE. However, there are cars in the UAE that come equipped with DRLs for road safety purposes. For example, Honda Civic – one of the sedans to look out for in 2022 – is equipped with daytime running lights.
Types of Car Daytime Running Lights
Daytime Running Lamps come in four main types: low-beam headlights, dimmed high beam headlights, dedicated lights with a defined beam pattern and increased intensity yellow turn signals.
Low-beam Headlights are headlights that turn on when your vehicle is started.
Dimmed High Beam Headlights are headlights with a regulated voltage to the high-beam headlights thus reducing the intensity of the brightness of the lights if it is too intense.
Dedicated Lights with a Defined Beam Pattern are headlights with a defined pattern of light beam emitted from the lamps and brightness intensity.
Increased Intensity Yellow Turn Signals are headlights that remain lit until the car's turn signal control is activated.
Advantages of Daytime Running Lamps
Car crashes account for a vast majority of road accidents with poor visibility conditions being a major cause of them. If your car's daytime running lamps are turned on, your car will be clearly visible to others thereby significantly reducing the chances of collision or road accidents. The brightness of these lights, unlike high-intensity lights, does not blind the driver.
According to the research conducted about the effectiveness of daytime driving lamps, there was more than 3% reduction in car crash accidents with the cars equipped with daytime running lamps.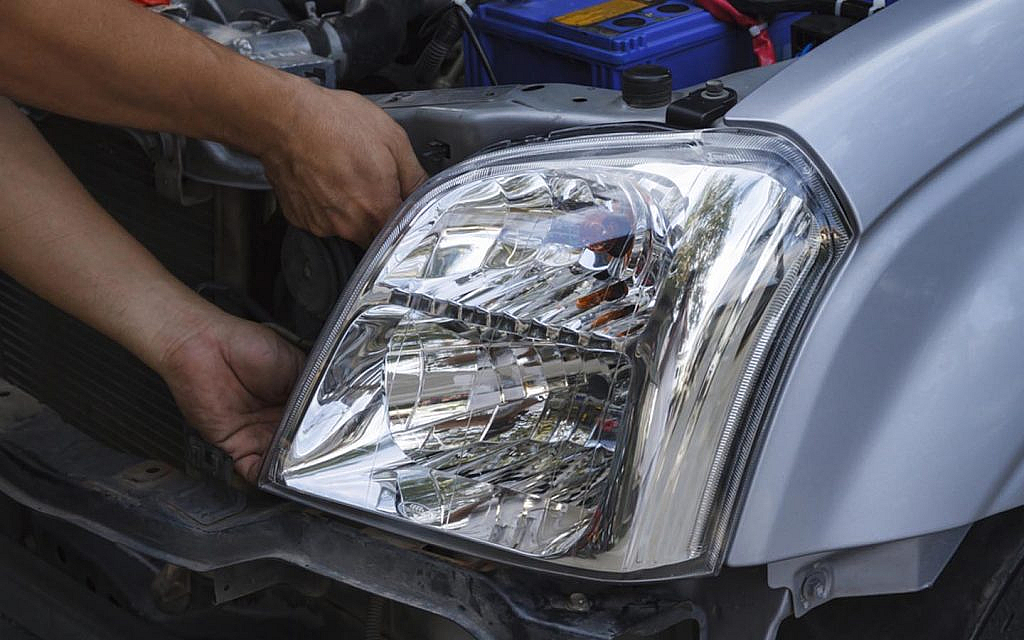 Disadvantages of Daytime Running Lamps
The cons of daytime running lamps are as follows:
Increased Fuel Consumption – Daytime running lamps require electric power to operate. In order to generate that power, the car uses fuel in your tank causing DRLs to be one of the reasons behind high fuel consumption.
Battery Drain: All lights in your car draw current from the car's battery. Although DRLs are low-wattage lights and their power consumption is minimal, DRLs can cause your car battery to drain if they are switched on for excessively long periods of time.
Cost of DRL system and replacing bulbs: Manufacturing and installation of DRL systems require labour so automotive manufacturers will add that cost to the car's price. Like all other car parts, DRLs have a lifespan too after which the lamps do not light up properly. Moreover, using DRLs would also require you to have to replace the bulbs once they dim or burn out.
This concludes our guide about LED daytime running lights on a car. If you are looking for a car with an excellent lighting package, browse through this huge collection of used cars for sale in the UAE.
To learn more about automobiles, automotive parts and the world's automotive industry, stay tuned to UAE's leading auto blog.
whatsapp