All You Need to Know about Car Frame Damage
A car frame is a series of thick steel rails welded together to form the car's body. Modern cars have a unibody construction where the car frame is integrated with the bodywork. The frame can be damaged if the structure of a vehicle is compromised due to an accident. To put it simply, the vehicle's chassis or the structural support of your car is its frame. That is why it is important to repair any car frame damage before it leads to a bigger issue. In this guide, we will explain in detail what frame damage on a car is and how it is detected and fixed.
Symptoms of Frame Damage on Car
Vehicle frame damage is usually a result of a car altercation. That said, in case of minor accidents the frame damage is not always visible. Following are the signs of car frame damage.
Look for Visible Frame Damage
If your car has been in a serious accident, the damage will be visible on the front, back or side and the damaged part will be a little bent or loose. Just to be sure, walk around your car and see for signs of cracks, rust or creases in other parts of the car's exterior. It may be possible that the front bonnet was hit badly, but the car also suffered damage to the side. Also, look for frame damage on the bottom of the vehicle to make sure none of the components is bent or missing.
Check the Car Alignment
Wheel alignment issues also indicate car frame damage. Drivers should get the car's frame checked if their car tends to pull in one direction after an altercation despite a realignment. Generally, poor realignment is fixed with a realignment, but if that is not the case, get the car frame checked.
Check for Unusual Noises
Bent or damaged car frames enable unusual noises from the front, back and sides of the car. Such noises indicate larger yet less visible damages. While squeaking or creaking sounds from a car might seem harmless, ignoring them can result in expensive repairs later. When looking up symptoms for what is frame damage on car, do not ignore these car sounds.
Check for Uneven Shock Wear
If the car is damaged majorly from one side of the car it may result in uneven wear on shocks and suspension. Due to the lack of balance, the side that is not damaged a lot will be carrying the extra weight. This will result in a faster than usual wear and tear. You may notice the wheels are not as stabilized as they used to be and face difficulty when driving on the road. Driving around in a car with shock wear can lead to another accident, that is why always check your frame soon after a collision, even if it's a minor one.
Monitor the Tyres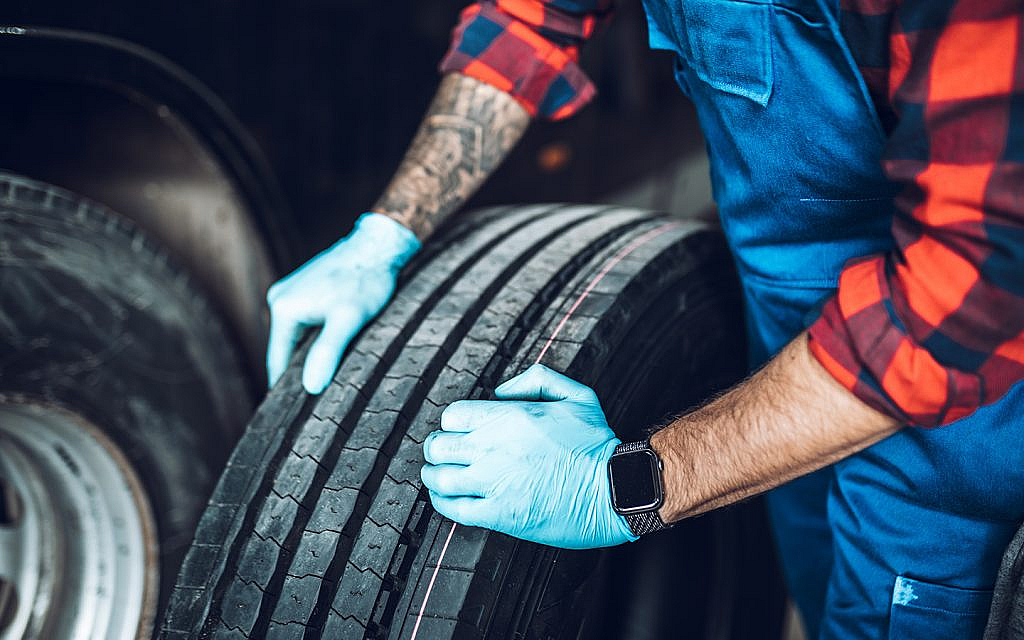 Alignment and suspension problems can result in uneven wear on tyres. Naturally, such tyres are not going to have a good grip on the road, especially when driving in tough weather conditions such as a dust storm or rain. If you check the tyres and their rotations regularly but are still experiencing tyre wear problems, the car frame is likely damaged. Therefore, get the car frame checked after an accident and properly check the tyre rotations.
Make Sure Other Parts of the Car are in Place
If the car frame is massively damaged, the car doors, windows, bolts, and mounts can fall out of place if your frame is bent or otherwise damaged. When inspecting your car frame after an accident, make sure everything is in place. If not, take your car to a professional auto workshop to sort out the problem.
Fixes for Frame Damage on Car
If the body of your car is damaged massively, the repairs are going to be expensive. That said, if the frame is not damaged really intensely, ignoring the problem will also lead to major expenses in the future. More importantly, driving a car with frame damage is extremely dangerous. It is possible to drive a car with minor frame damage, but it is not safe.
Always check for frame damage signs after an accident and to get the frame fixed contact an auto body technician.
That is all about frame damage on cars. In many instances, it is possible to repair the damaged car frame. Then, in certain situations, dismantling the car and using realignment tools and frame straighteners helps return the car to a normal, usable state. In case of minor frame damages like dented doors or damage to specialised metal parts (pillars or unirail) replacement parts can be used.
Whether the car frame damage needs a repair depends on two factors: the intensity of the frame damage and the cost associated with the repairs. If the damage is severe and the car is at a total structural loss, the repairs are going to be recurring and expensive.
A car is considered totalled if the repair cost to fix the damages is more than the actual cost of the car. In such a situation, it is best to buy another car. Here is a list of used cars for sale in the UAE.
Stay tuned to UAE's top auto blog for more on car problems, signs of car damage and solutions.
whatsapp