Best Roads to Drive in the UAE
Road trips are perhaps one of the best ways to enjoy your weekends while satisfying the craving for adventure. Thankfully, the UAE has one of the best driving roads around the world for those chasing the thrill of adventure. The UAE has everything to boost your motor skills from rugged mountains, coastal stretches to mesmerising dunes. The scenic views with perfect road cuttings right through them are nothing short of a dream. To ensure that you experience all, here is the list of the six best driving roads in the UAE that attract car enthusiasts to drive their hearts out.
Six Best Driving Roads in the UAE
If you are planning a road trip in the UAE, here is the list of the best driving roads you can take for a long drive.
Jebel al Jais, Ras Al Khaimah
Located on the UAE – Oman border, Jebel Al Jais is one of the highest mountains in the UAE, and one of the popular places for a weekend road trip in Dubai. The mountain is standing tall at 6,268 feet above sea level. It is one of the best driving roads in the UAE with sweeping corners, sharp hairpins and rugged rocky terrain. This exotic road is just a couple of hours drive away from Dubai and looks amazing amidst panoramic views. 
Drive time from Dubai: 2 hours
Drive time from Abu Dhabi: 3 hours
Jebel Hafeet, Al Ain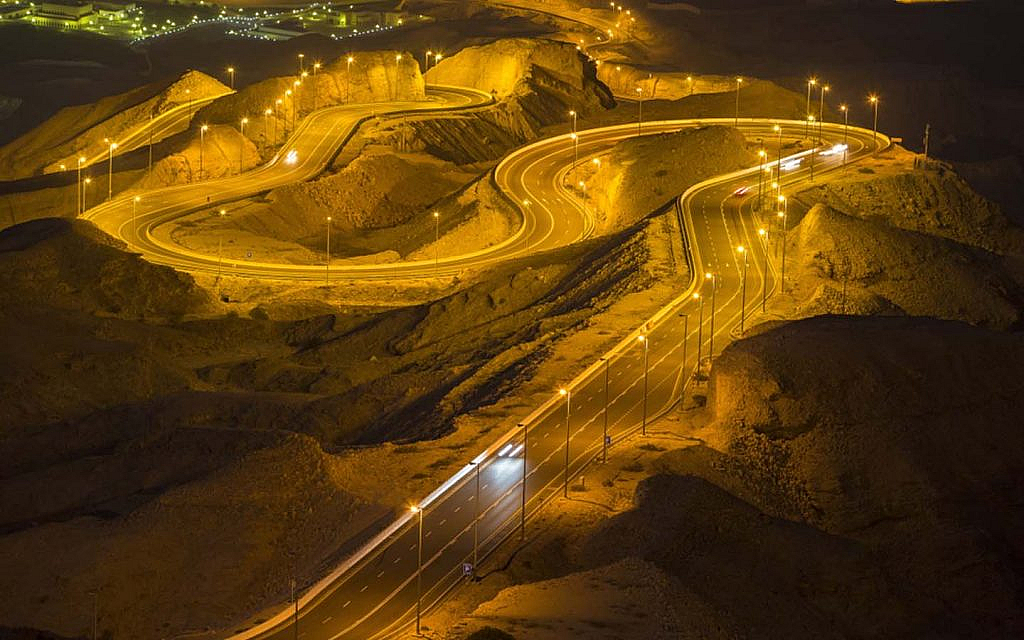 Jebel Hafeet, another famous mountain in the UAE, is located 170 km away from Abu Dhabi in Al Ain and takes around 2 hours to reach. It is the second-highest mountain in the Emirates standing at 4,000 feet. The beautiful road around Jebel Hafeet was constructed in 1986. The road is snaking around the mountain and is over 11.74 km long with 60 corners. It is pretty exhilarating for car enthusiasts to reach the summit by driving up to the 4101 feet long steep rock.
However, the adventure doesn't end here. Motorists can also visit Hotel Mercure Grand Jebel Hafeet, located at 3,000 feet height and interestingly there is only one route to get back down. Since it is a popular tourist destination, try to plan your trips on weekdays otherwise you may find it a bit rushed.
Driving time from Dubai and Abu Dhabi: 1 hour 50 minutes
Hatta Fort Hotel, Hatta
Hatta boasts a brimming local UAE's culture, nestled comfortably near one of the best driving roads in the UAE. A thrilling road is full of sharp edges, dangerous cliffs and blind crests located by taking a left just ahead of the Hatta Fort Hotel roundabout while going towards the Omani border. Even though the road isn't more than 10 km long, the deadly curves, surprising steep inclines and unexpected dips make it up for everything else.
Motorists need to be careful while driving on this road since it isn't completely smooth and has switchbacks, surface changes, and a few dangerous cliffs at the edges. The road doesn't only offer a thrill of an adrenaline rush but certainly tests the chassis's agility and rigidity.
Your thrilling drive will end at the Huwaylat village, located at the end of the road. There is also a roundabout so that you can drive back and have fun both ways. You can also stop by Hatta Fort Hotel to have some snacks or a delicious meal.
Drive time from Dubai: 1 hour 28 minutes
Drive time from Abu Dhabi: 2 hours 40 minutes
Al Taween, Ras Al Khaimah
Nestled comfortably into the Hajar Mountains range, Al Taween is one of the most popular routes in the UAE. Since the road is hidden in the mountain range and is home to a Military surveillance base, it is a little hard to find the road. Driving on the road is quite gruelling due to 30 to 40-degree steep inclines, blind turns, sudden declines along with tricky hairpin bends and unpredictable gravel. All the struggle to reach the road becomes worth it as it is surrounded by rugged mountain ranges, a spectacular view to behold. To make it through the road, make sure you take your best car to drive out.
Drive time from Dubai: 1 hour 20 minutes
Drive time from Abu Dhabi: 2 hours 30 minutes
Kalba, Sharjah
Kalba is probably one of the best routes to drive in the UAE. The straightforward road offers a smooth ride from Dubai to Fujairah. Initially, the drive on Kalba – Sharjah road is quite plain but once the road ends on the emirate's industrial area, that's where all the thrill begins. You will find rolling mountains ahead with plenty of S-bends, just before you hit Fayyad. The real thrill starts when you enter a 1.27 km tunnel and witness the scenic natural beauty of Fujairah as you break through that tunnel. Besides, the breathtaking views of Fujairah along Kalba road makes it one of the best long drive roads in the UAE.
Another great thing about the road is that you can not only stay in Kalba for a small break and get a sandwich while fueling the vehicle but you can also have fun driving back the same way.
Drive time from Dubai: 1 hour 30 mins
Drive time from Abu Dhabi: 2 hours 42 mins
Liwa Oasis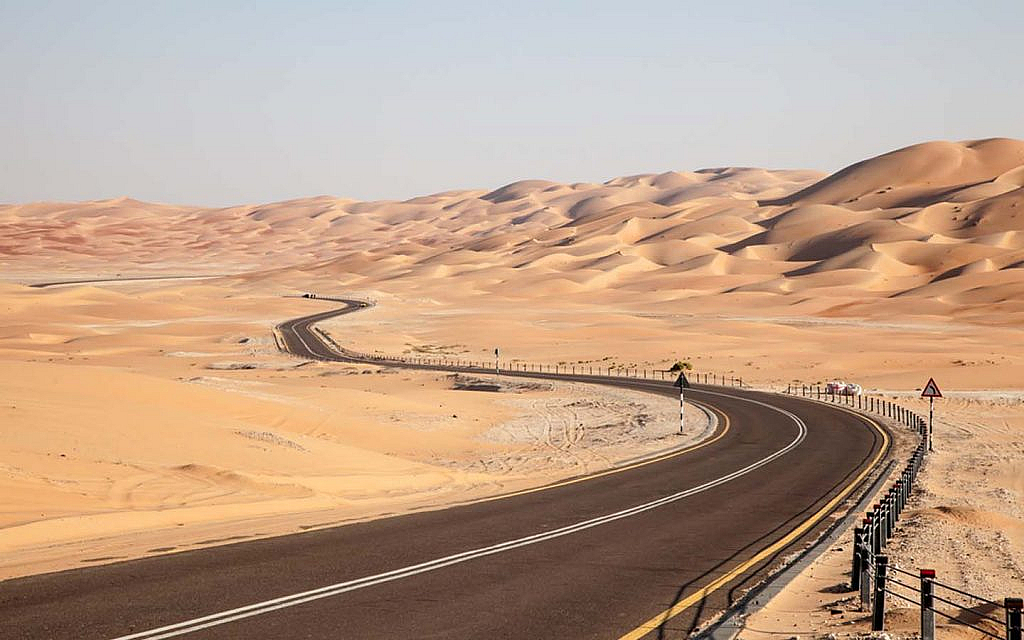 If you are interested in driving through the deserted areas, Liwa can be one of the best driving roads in the UAE. The road running along the Rub al Khali desert is also known as the Empty Quarter desert. The road is quite smooth without any tall mountains, dangerous cliffs or sudden steeps; instead, motorists can have a charm of rolling dunes and peaceful scenery.
Drive time from Dubai: 3 hours 20 mins
Drive time from Abu Dhabi: 2 hours 25 mins
Here we end our list of the best driving roads in the UAE. Also, it is important to check your car condition before a road trip.
Let us know if there are any other roads that you like driving on. However, to enjoy the drive, you should also have a vehicle that is suitable for a long drive, so check out these second-hand cars for sale in the UAE at affordable rates. The popular options include:
Stay tuned to UAE's leading auto blogs to get more information about interesting facts, automotive history and more.
whatsapp