Reasons Behind High Fuel Consumption
One of the important things in our list to check when buying a car is impressive fuel economy. Automotive brands have come up with plenty of fuel-efficient technologies. However, even if your car has an excellent rate of fuel consumption, poor driving habits and lack of maintenance can adversely affect your car's mileage.
In this guide, we compile a list of common reasons behind high fuel consumption and discuss the causes of bad fuel economy.
Measurement of the Rate of Fuel Consumption
There are several units of measurement for measuring the rate of fuel consumption but kilometres per litre (km/L) is most commonly used. Kilometres per litre means how many litres of fuel a car is consuming to travel a distance of 1 kilometre.
The rate of fuel consumption varies in different cars. The higher the number, the more efficient the car. For example, a car that consumes 12 km/L is less efficient than one that consumes 15 km/L.
Reasons Behind Low Fuel Efficiency
Without further ado, let's delve into the common reasons behind excessive fuel consumption.
Too High or Low Tyre Pressure
Your car's whole weight is supported by the air pressure in your tyres. Maintaining proper tyre pressure is critical for your safety and the safety of others, as well as boosting vehicle performance. If your tires are misshapen, you'll use more fuel to keep your car running due to the increased rolling resistance and friction.
Sports Mode
When the sport mode feature is used while driving, the car's power is enhanced and it attains faster acceleration and higher horsepower and torque. This imposes more stress on the engine, resulting in increased fuel consumption. The sport mode feature can be switched off if overusing sports mode is causing the loss in fuel efficiency.
Putting More Load
The more load you put on your car, the more energy it takes to start a vehicle going. It is recommended to minimise the vehicle load as much as possible for better fuel economy.
Dirty Fuel Injectors
Dirty fuel injectors are one of the most common causes of decreased fuel efficiency. To properly mix with air and combust inside the engine, the spray pattern of a fuel injector must be extremely exact. When a gasoline injector becomes dirty or blocked, the spray pattern gets disrupted. A bad fuel injector can quickly degrade your engine's efficiency and diminish fuel economy.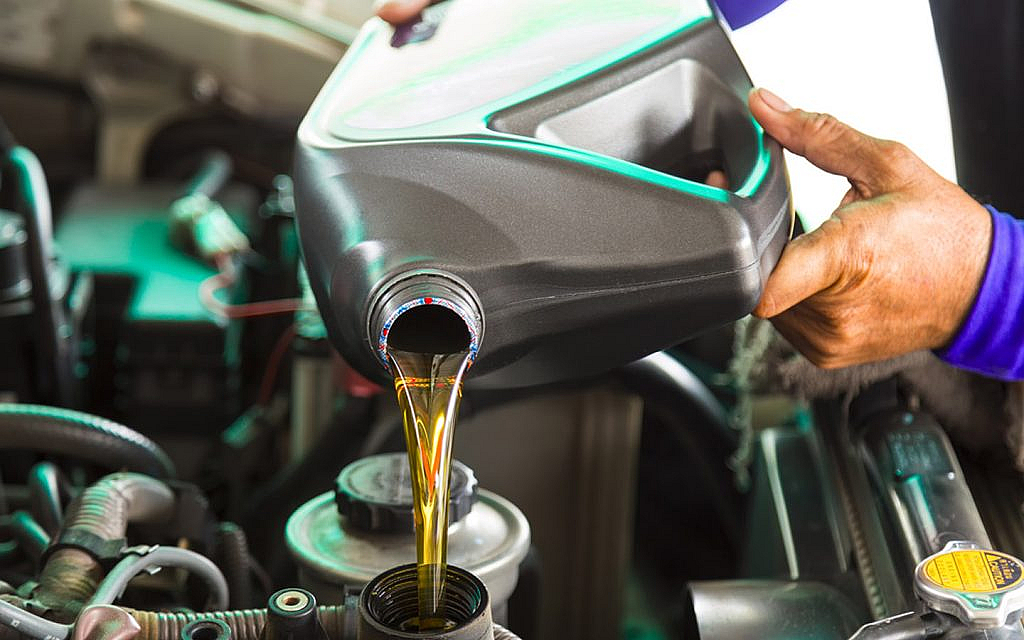 Poor Quality Fuel
One of the most common causes of poor fuel efficiency is using a lower octane fuel than the manufacturer recommends for your vehicle. Injectors and pumps will be prematurely damaged by poor fuel quality, thus lowering overall system performance. Worse, if unchecked, this could result in a costly fuel system repair or a total replacement of the faulty fuel pump.
Not Replacing Oil Regularly
Failure to replace your oil on a regular basis can cause a variety of issues, ranging from poor fuel economy to significant engine damage. The longer you wait to change your car's oil, the more your engine will wear down. Car oil degrades over time causing the engine to work harder to operate. As the engine will lose its efficiency, it will consume more fuel every kilometre.
Poor Driving Habits
Harsh braking and acceleration are two poor driving habits that reduce the car's fuel consumption.
When you hit the brakes hard, your car's transmission will downshift to the lowest gear. Lower gears necessitate higher engine revolutions, which necessitates the use of more fuel.
When it comes to acceleration, the harder you accelerate , the more fuel your car consumes. By slowly pressing the accelerator pedal and adopting these fuel efficient driving techniques, you can use less fuel.
This concludes our guide about the common reasons behind bad fuel consumption and how to reduce fuel consumption. If you are looking for cars with a high rate of fuel consumption, check out this huge collection of used cars for sale in the UAE.
To learn more about automobiles and the automotive industry, stay tuned to UAE's leading auto blog.
whatsapp