Everything You Need to Learn about Apple CarPlay and Android Auto
It is getting trickier for automakers to keep up the pace with the ever-flourishing telecommunication industry. To go hand in hand with the latest technology, most new car models now offer smartphone integration with the car's infotainment system. This is what made way for Apple CarPlay and Android Auto infotainment systems.
Apple CarPlay and Android Auto offer a safer, seamless, and user-friendly interface to access your phone's contents through the car's multimedia system. Apple CarPlay was launched in 2014, while Android Auto came out in 2015.
This guide will help you understand how both apps work and their benefits. Moreover, we will guide you on how to access them and at the end, some FAQs will be answered.
What are Android Auto and Apple CarPlay?
The available system for iPhone users is CarPlay, whereas, Android Auto is Google's app for the in-car infotainment system. Both the apps let users access many features of their smartphone through the car's infotainment system.
Not all phone apps are accessible to save you the hassle of finding important features such as navigation, music, messages, phone calls, and streaming. Also, it is much safer to keep access to only a few most important apps or you might end up distracted while driving.
How do Apple CarPlay and Android Auto Work?
Apple CarPlay and Android Auto are believed to 'mirror' the smartphone's screen but it's not entirely how these apps work.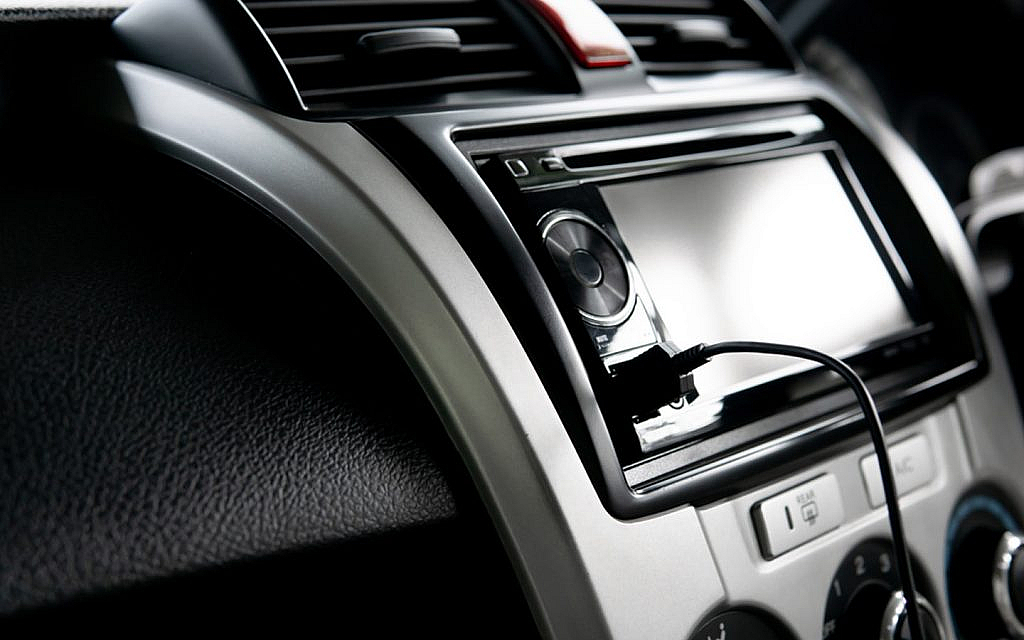 To get either of your desired app working, simply plug your phone into the USB port using a USB cable. This will connect you to a compatible ICE (in-car entertainment) system. Some phones can connect wirelessly too via Bluetooth. The many features of an infotainment system allow smooth App Integration, with either Apple CarPlay or Android Auto. Once integrated, it shows the home screen.
The home screen of Android Auto shows personalised information like recent calls, reminders, destinations, messages, and the song that you last listened to.
Whereas, Carplay's home screen shows you an app range with indicators at the bottom for additional screens and a home icon that, when long-pressed, activates Siri.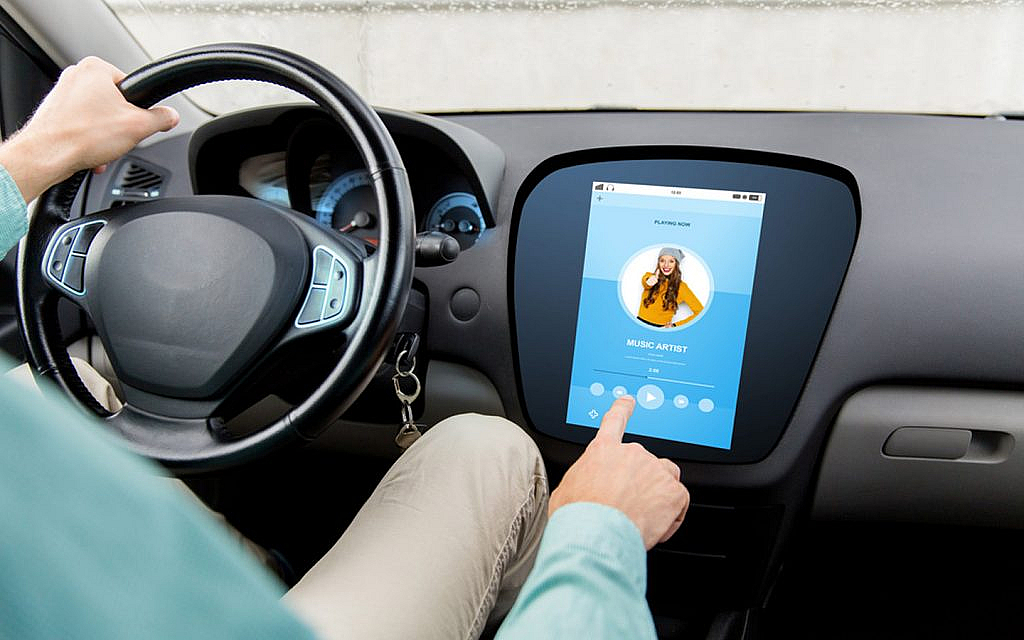 You may choose apps that you typically need while driving. Only those apps appear on the display that are pre-installed on your phone. Once selected, the infotainment system will now display your chosen apps in a user-friendly layout familiar to the iOS or Android interface.
You can issue commands using the voice recognition feature of Google Assistant and Siri or by tapping options on the car's display.
How to Install or Access Android Auto and Apple CarPlay
To access Apple Carplay, you don't have to download it. Apple CarPlay is pre-installed on iOS 7.1 and higher. It automatically launches when your car has Apple CarPlay. This app is already equipped in cars manufactured in 2014.
To access Android Auto, you need an Android version of 5.0 or higher. Android Auto uses Google's tech suite, including Google Maps and Google Assistant. One must download Android Auto on the phone since it is not already installed.
If your car has Android Auto capability, it can be used on the infotainment system. Whereas, the app can be used alone on the phone as well, contrary to Apple CarPlay. This system is pre-installed in some cars manufactured since 2014 or after.
You can download the Android Auto app from Google Play Store.
Advantages of Android Auto and Apple CarPlay
In the UAE, using a phone while driving has been outlawed. As part of UAE's driving rule, a driver caught using a phone while driving will be fined AED 400 and a penalty of four black points.
This is where Android Auto and Apple CarPlay come into action. By using either of the two apps, you can easily keep your hands on the wheel and your eyes on the road. The advantages of Android Auto and Apple CarPlay are:
User-friendly interface
Complete system control via voice recognition (Siri or Google Assistant) and car controls like knobs, buttons, touchscreen or touchpad.
Easy access to social apps including Facebook Messenger, Whatsapp, and Skype.
Access to various music platforms like Spotify and Pandora, etc.
However, the only problem one might face while using these apps will be Siri or Google Assistant prompting you to repeat your command multiple times.
How to Find Out if a Car Has Android Auto or Apple CarPlay
Cars manufactured in 2014 and later offer Android Auto and/or Apple CarPlay. To know if your car is equipped with any of these apps, you can simply look through its manual. Or, you may also search your car on Google against its make, year, and model.
Another way of identifying the pre-installed apps is by plugging in your phone (if it isn't wireless) to the car. Once done, the existing app will automatically appear on the screen and ask for permission to access your phone.
While some in-car systems, for example, Hyundai 2017 and its higher models, automatically launch either of the two apps when the phone is plugged. Other cars, for instance, BMW models with the iDrive 7 system, require app activation using the in-car entertainment system.
You can check out this guide for solutions if your car's infotainment system is not working.
FAQs:
Does Android Auto support YouTube?
Android Auto does not support YouTube due to safety concerns. Nevertheless, Android Auto allows you to access your favourite music through the YouTube Music app.
How to connect Android to Apple CarPlay?
Unfortunately, you cannot connect Android with Apple CarPlay. However, you can switch to a head unit that is compatible with both Android Auto and Apple CarPlay.
How to install Apple CarPlay in an old car?
Many older cars support neither Apple Carplay nor Android Auto. In such a case, you can install a head unit that is compatible with both Apple CarPlay and Android Auto.
Android Auto and Apple CarPlay let you access your phone's content on the go. These technological advancements help a user experience a smarter ride right from the start. All you have to do is plug in your phone and let it do the texting, navigation and phone calls.
Nonetheless, if you plan to buy a popular automotive brand with top-notch features, go through this list of used cars for sale in the UAE and select a car with an infotainment system of your choice.
Stay tuned to UAE's top auto blogs for more information on apps like CarPlay and Android Auto and car infotainment systems.
whatsapp